history
Hilltops occupies a very special place in Singapore's rich history, the site of a thriving nutmeg plantation in the mid-19th century, Cairnhill was once the residential enclave of some of Singapore's wealthiest and most prominent members of society.

Our vision was to preserve the lush and peaceful ambience of Cairnhill's past, recapturing the prestige and cachet for which Cairnhill was once known with the creation of the ultimate urban retreat.
concierge
Dedicated to providing exceptional service, our Concierge team is on hand to ensure that living at Hilltops is more than an assent to living well, it is the luxury that knowing everything is well taken care of. From serving you a delicious cappuccino in our Verandah Lounge, sourcing housekeeping service providers, making reservations for your lifestyle needs, or helping you manage your apartment whilst you are away. Simply consider it done.

Hilltops Concierge T: +65 9060 8398
hilltopsconcierge@scglobal.com.sg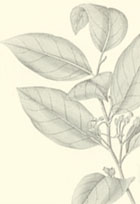 space
Set on a sprawling estate of some 1.1 hectares elevated at the highest point of Orchard Road, space as a basic tenet of luxury is readily evinced at Hilltops. As you enter the grounds the sheer expanse of the estate is immediately felt: a layered vista of verdant greenery, water gardens and sky terraces takes you to levels of sublime resort escapes.
The ultimate luxury of your apartment's own private steam spa gently quiets the mind and soothes the soul.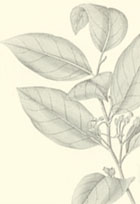 design
At SC Global we pride ourselves as an innovator of new lifestyle concepts, always thinking ahead of better ways to design buildings to complement changing lifestyles and set new benchmarks in creative design and quality performance.

Hilltops captures the perfect balance between form and substance, a refined culmination of honest beauty, true comforts and the most efficient use of space. Following in the tracks of Thr3e Thre3 Robin, which successfully led the market with the transformation of the open kitchen design concept. Hilltops smooths the transitory boundaries between the living areas and the kitchen, creating a space designed for varied activities and forming the focal point of family life.

layout
Apartments are available for sale or lease in 2, 3, 4 and 5 bedroom configurations ranging from 800 sq ft to 2,800 sq ft.



Details of the penthouses are available upon request.

Register Interest >
neighbourhood
Just up the hill from Orchard Road with the familiar landmarks of Paragon, Takashimaya and Ion Orchard a mere stroll away, Hilltops' sprawling grounds and balmy breezes provide the perfect setting for a botanical urban retreat.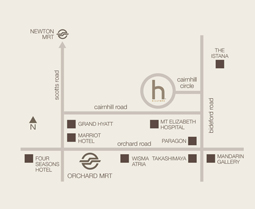 Click map to enlarge
developer
Led by the SC Global design team, Hilltops is a unique collaboration of talents including eminent architect Mok Wei Wei of W - Architects and landscape designers Cicada, both of which were conferred the Presidents Designer of the Year Award in 2007.

SC Global has long been reputed for creating premium luxury developments, each a careful and studied response to delivering "The Ultimate Living" experience. With an uncompromising passion for the highest quality and detailing, exceptional design and craftsmanship, SC Global's collection is managed as part of a larger portfolio so that its clients are assured of creative lifestyle solutions through the various stages of their personal growth. Released like limited edition pieces, this is a critical aspect of the Group's approach to maintaining close relationships with its clients who form the heart of its business.

Completed developments include Sculptura Ardmore, Seven Palms Sentosa Cove, The Marq on Paterson Hill, Hilltops, Martin No.38, The Ladyhill, BLVD, The Lincoln Modern and Thr3e Thre3 Robin.